Breast Enhancement, Enlargement, Reduction or Reshaping in Lahore, Islamabad, Karachi, Pakistan
You may be suffering from an excessively small breast size or hugely enlarged breasts causing back pain and posture problems, or the breast may simply be sagging after the childbirth. Whatever the problem, many safe options are available at Cosmetique®. Our first and the foremost priority is your health and safety, so we will always encourage and recommend the safest possible option for you.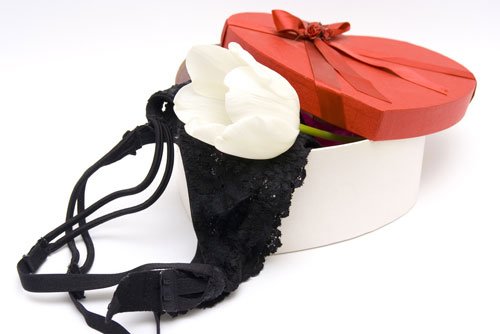 Surgical Enhancement Using Breast Implants
Small breast size can be surgically corrected using one of the two kinds of breast implants. The implants are the artificial materials that look like breast but are made of either silicone or are simply empty plastic-bag looking materials that can be filled with water (normal saline) after inserting under the breast tissue. Thus the names of "Silicone Breast Implants" and "Saline Breast Implants" come from the material the implant was made of. Generally speaking, silicone breast implants are famous for two reasons, one is their longevity as they do not puncture like saline implants, and secondly their natural feel. Unfortunately they have earned their notorious reputation for being questionably involved in causing some serious disease called as autoimmune diseases. Although they were not given an approval by FDA for more than a decade, they were approved by FDA recently in 2006 after some reports claiming their safety. Many patients find the old data still worrisome and opt for relatively safer "Saline Implants" despite their chances of puncture/rupture and slightly un-natural feel. Most of the good companies provide a ten-year warranty for these implants and replace them free of cost if one punctures during that time. For more info on breast implants
The breast enhancement is performed using local anesthesia with slight sedation, without the need for general anesthesia in our state-of-the-art out-patient surgery center. The surgery takes about an hour, patient can go home immediately after the surgery and can resume the daily routine activities in a few days.

Non-Surgical Options for Breast Augmentation & Reshaping
Q: What are the advantages of non-surgical breast enhancement/ augmentation as compared to traditional breast augmentation surgery?
A: There is no general anesthesia, no cutting, no scars and basically no recovery time needed in non-surgical approaches. Since the surgical implants stay the same in size and shape throughout their lifetime, they may look out of place and un-natural after a few years as the rest of the body continues to age but the implants stay the same. On the other hand, non-surgical augmentation using natural materials like Macrolane is not permanent and you can change the amount and shape according to the need of a patient at a particular time, as the needs of the body change year-to-year, so is the treatment. Although minor, even the smallest surgery has its own risks.
Macrolane is the latest non-surgical advancement after many decades to enhance the breast size using a non-surgical procedure. It is the same natural material (Hyaluronic acid) produced by the body to keep the skin young and is used in world famous facial wrinkle fillers like Restylane®. Hyaluronic acid has been used for decades successfully and safely from eyes to joints to skin for different purposes and its safety is established beyond any doubt internationally. Macrolane is injected under the breast tissue to enhance and shape the breasts. Macrolane is the only material available in the world to achieve these goals. Also, this injection can be used on other body parts of the body like buttocks and calves where volume needs to be restored.
Fat Transfer

Fat Transfer for breast enhancement and reshaping can be performed in those females who can spare a few ounces of fat to be taken out from an area where the fat is in excess like the lower abdomen or hips. In other words, fat is taken out using liposuction from where it is not needed (abdomen or hips) and is placed where it is needed (breast in this case). Some of the fat is absorbed by the body and about 1/3rd to half of what is injected remains there permanently. The same procedure can be repeated to add to the previous volume over time. Since it is your own fat transferred from one place to another, you do not need to worry about the reactions possible with any foreign material like silicone, nor do you need to worry about the artificial and un-natural feel of the implant – as it is your own very natural body fat giving the perfectly natural feel – unsurpassed by any man made material.
Brest Reduction Using Tumescent Liposuction
Traditionally, breast reduction surgery has been plagued with huge scars and was considered as the major surgery due to the open cutting technique, general anesthesia and blood loss and recovery time involved. With the advent of latest procedures like Tumescent Liposuction, breast reduction has become more and more a non-invasive or minimally-invasive technique. We employ the latest Tumescent Liposuction technique to suck out the extra fat that causes the main bulk of breast size in most cases. Usually the skin snaps back to normal after the extra fat is removed – just like the abdomen skin goes back after the pregnancy. In some cases, if the loose skin is encountered after the breast size is reduced, a separate small surgery can be performed to remove the extra skin. Our surgeons use a special technique to cut the skin at the edge of areola to hide the scar that can be very satisfying for most patients.