Skin Care Products
Radiant-C: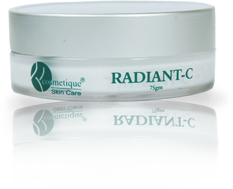 Available as a rich cream base, this potent formula contains a dermatologist's developed Vitamin C formulation that has shown great efficiency in the reduction of dark pigmentation of the skin. This formula is effective in restoring collagen to tighten the skin, hence turning back the clock and fighting the effects of aging. It leaves skin evenly toned and blemish free by reducing redness and inflammation.
Radiant-C Plus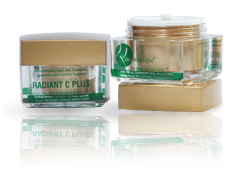 Radiant-C Plus is a more potent and stronger formula than Radiant-C cream. Also provided in a cream base, its active ingredient is 10% Vitamin C to promote collagen repair and growth, as well as lighten skin considerably more effectively. It is a dermatologically tested anti-aging cream that prevents wrinkles and skin from aging.
HQRA Cream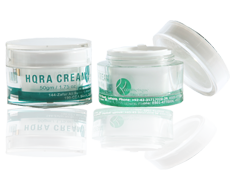 This is Cosmetique's most popular skin care product that defies the effects of aging by correcting pigmentation problems and sallowness of skin. It is extremely effective in removing freckles and reverses the laxity of skin by eliminating fine wrinkles and correcting the skin tone.
GlyAid 10, 15 & 20 Series
Glycolic acid is a dermatologically tested product in cream form. It is an effective exfoliate and corrects the visible signs of photoaging such as dullness, sagging and rough skin. As a non-irritating, mild formula, this medication actively regenerates natural collagen growth and skin cell production for healthier, younger looking skin. It also scrubs off the top layer of skin cells and dirt, exfoliating skin to leave it glowing. The active ingredient, glycolic acid, is naturally derived from sugar cane.
GlyAid Body Toner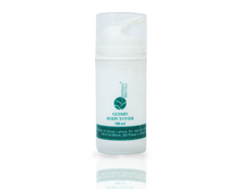 This is our special blend of glycolic acid which is tailor made to lighten the body's skin tone, including dark knuckles, elbows, knees, toes, and in some instances may be used to lighten the darker neck folds, underarms and the groin area under physician's supervision.
Solar Defence SPF 30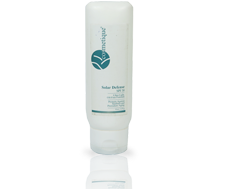 This sunscreen is an innovative, lightweight blend of latest sunprotective agents which reduces blotchiness, redness and hyperpigmentation due to photoaging. Its formula blocks ulraviolet A, B & infrared sun rays which are the major cause of sun damage that cause aging and pigmentation of the skin. Protecting the skin against harsh ultraviolet radiation increase firmness of the skin and even tone by protecting collagen. It is non-comedogenic (meaning it does not cause pimples leaving behind no oily residue, which makes it quite effective for day to day use under makeup to promote a smoother, clearer complexion.
Eye Juvenate Cream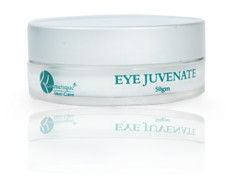 Eye Juvenate is a custom made eye cream that targets dark circles under eyes as well as fine wrinkles and crows feet at the edges. It is effectively known to reduce puffiness, redness and swelling. It also treats bruising, spider veins and broken capillaries.
Skin Whitening Foam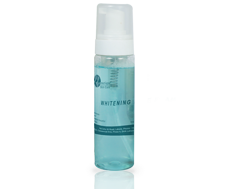 This dermatologically tested elegant foam formula is a gentle, daily cleanser that contains Magnesium Ascorbyl Sulfate, Arbutin & Glucoside for lightening the skin color and anti-aging. It invigorates and revitalizes sensitive skin by cleansing and conditioning it. Used in combination with our skin lightening HQRA cream, you are sure to see the best results.
Brightening Serum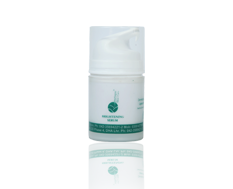 Cosmetique's unique blend of Kojic acid in the form of brightening serum is a dermatologist tested and effective product proven to reduce hyperpigmentation considerably in patients with uneven skin tone who are either allergic to hydroquinone or are non-responsive to such products. It helps aid the eradication of blotchiness to even the skin tone and leave cleaner, more glowing skin.
SA Foam
This foaming oil control acne cleanser has an active blend of salicylic acid that reaches deep into the pores to dissolve impurities and help reduce problem causing bacteria that can worsen acne. It also gently exfoliates and prepares the skin for an increased efficacy of the medications applied and controls the oil production on the face.
Revital Cleanser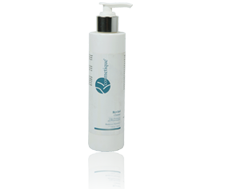 Our unique gentle, sulfate face formula of Revital Cleanser is the answer to the sensitive skin care. It gently removes makeup, oil and impurities while conditioning and soothing sensitive skin with rich botanical extracts.
Revital Cleanser
Our signature skin care line of products are custom developed by our internationally acclaimed dermatologists at Cosmetique Institute using their multiple decades of experience along with our state-of-the-art laboratory equipped with latest research tools. We defy the "one size fits all" approach by developing very specific and specialized skin care solutions and formulae to each patient's needs.